The Rhum is an immense pleasure for sharing!
One week ago to the day, in the pitch black of a night in Guadeloupe after 6 days 19 hours 47 minutes and 25 seconds of intense effort, Charles Caudrelier realised a childhood dream by securing victory in the 12th Route du Rhum- Destination Guadeloupe. At the helm of the Maxi Edmond de Rothschild, the first maxi-trimaran of her generation to pave the way forward for oceanic flight, the sailor from north-west France scored a double victory. Not only did he outdo his rivals to take the win, he also improved on the 2018 event record by nearly a day.
One week on from his win, Charles Caudrelier reviews the broad outline of this historic victory, which adds another line to his already extraordinary track record and shines a spotlight on a sailor who is as discreet as he is talented.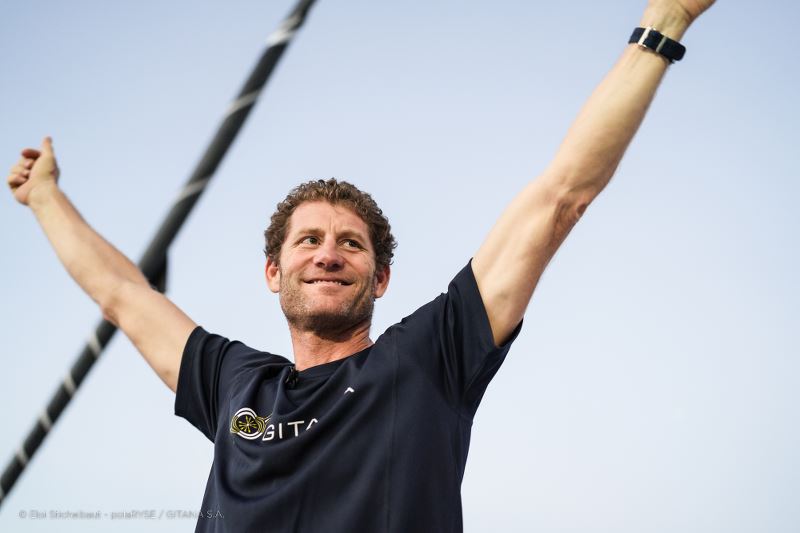 Do you have a particular image in mind when you look back at your race? 
"I think it has to be the start! It's always pretty unique, but in this instance, I have an image of Banque Populaire in line with me, SVR below, and saying to myself, okay, let's go for it! It's symbolic but it's a powerful image. I really wanted to do well, to make an impression and to fulfil my status as race favourite from the get-go. I was surprisingly relaxed when I set sail… I felt good, I felt as if I were in tune with the boat. I felt like it was all systems go and I was really confident about my abilities. I avoided casting my mind forward and just stayed in the moment, taking the race step by step, day by day. I focused on short term goals, the boat, the work that needed doing and doing right, without thinking about the result. In any case, at the point where I set sail, victory seemed to me to be inaccessible and so incredible… I preferred not to think about it. However, I have the sense that I was very at ease at the race start and that's a sentiment I'd never felt before. Usually, I feel anxious and racked with doubt, but in that moment everything was aligned!"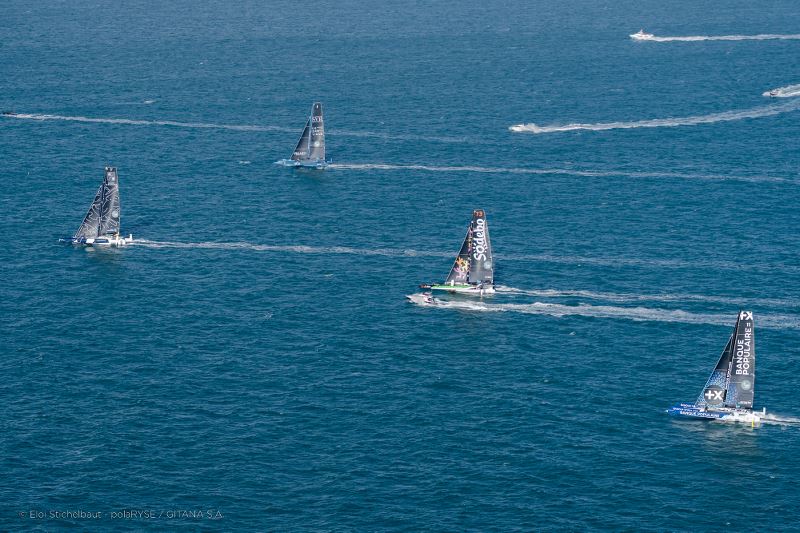 Victory was very hotly contested. When did you allow yourself to consider it? 
"On the last day, not a moment before! I avoided casting my mind forward to it during the race so as not to pile pressure onto myself. I felt very apprehensive about tackling the circuit around the island at the head of the fleet at night… We were all thinking about the scenario that played out in 2018. Very quickly though, I saw that I was holding onto the breeze. I never really stopped and after Basse-Terre I relaxed. I even slowed down in the Canal des Saintes so that my teams were able to follow me and also to make the most of the moment and savour the final tack for the line!"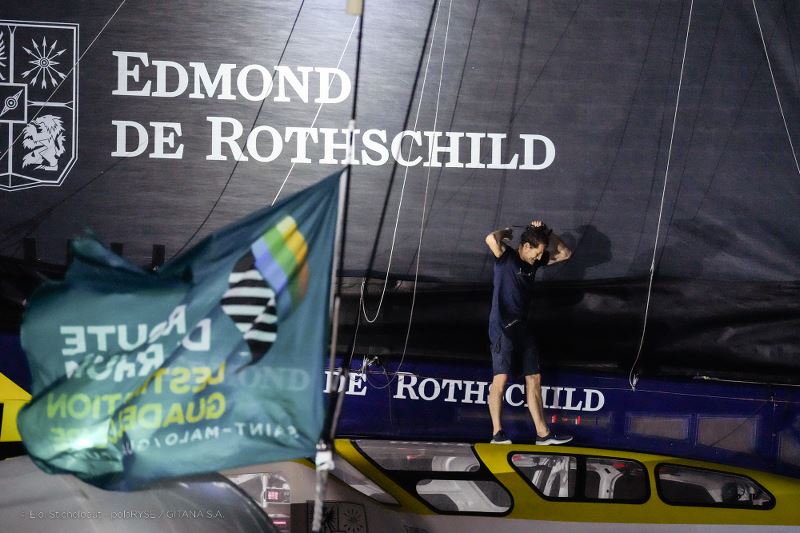 On crossing the line, we saw that you were emotional and happy. What was going on in your head when you raised your arms aloft? 
"I thought about all the work and the commitment that had gone into reaching that point!  My own, but also that of the whole of Gitana Team and our owner Ariane de Rothschild. For the past four years, this boat has given us a lot of pleasure and has never failed us. I thought about those who have created, built and then developed, transformed and tweaked her… It has involved a massive amount of work, of calling oneself into question, and a lot of hours spent on her when we've suffered breakages.   On a more personal level, I was remembering everything that I'd done in my life to get to that point. It was a powerful moment and I was aware of how lucky I was, which is why I was in no rush to cross the line (laughs). It was a moment's grace."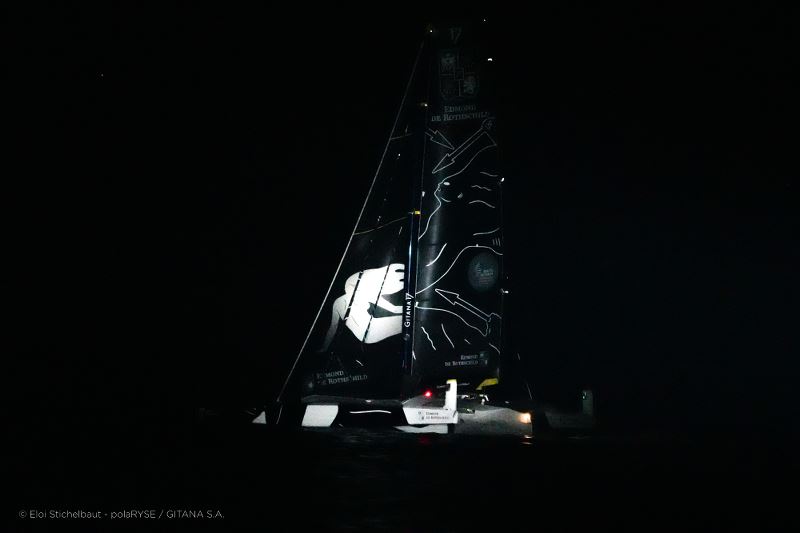 What does this victory change for you? 
"In practical terms, not a lot, but winning the Route du Rhum is essentially all about accessing a dream. To my mind, and I've mentioned this a lot, it is THE race. Being able to win it is an immense pleasure for sharing. It's soothing too. I'm not someone who seeks recognition, other than that of my peers perhaps, but crossing the finish line of this legendary race as champion inevitably alters the way people look at you and thrusts you into the spotlight, yet you have to keep your feet firmly rooted on the ground. This race establishes you as an important sailor. Inevitably I feel a sense of pride about that, but that also and perhaps above all extends to those people who make up my entourage. The team, the members of Gitana Team, my family who also share my passion and have always supported me."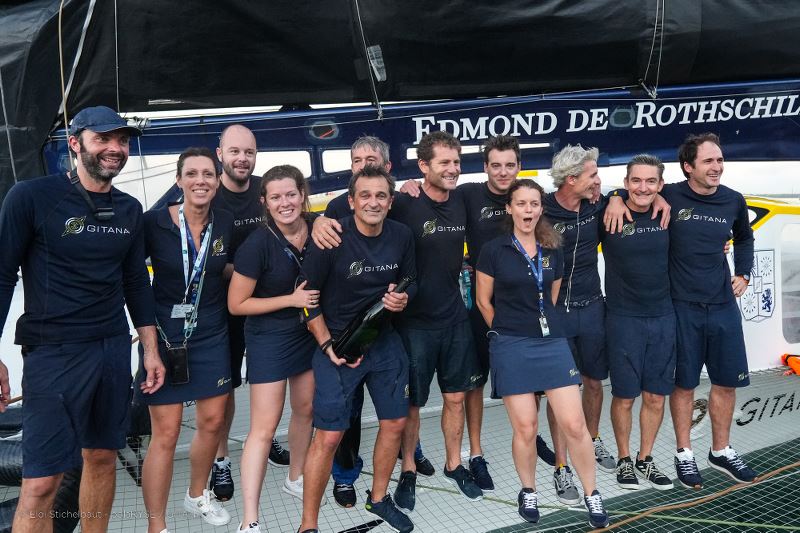 What are your desires and ambitions going forward? 
"The Rhum is a singlehanded race, which rewards the work of a big team. We announced at the start of the year that we were keen to link straight onto a Jules Verne Trophy attempt after the Rhum. The Maxi Edmond de Rothschild is currently being delivered back to base with five crew aboard, three of whom will form part of the group retained to make a fresh bid at the outright record for sailing around the world. To my mind, setting sail on the Jules Verne is the best possible preparation there is for the solo round the world race that awaits me in late 2023. As a result, this latest attempt has a great deal of meaning, even though it's coming up very quickly. I'm eager to hook up with the crew again: Franck, Erwan, Morgan, David and Yann… We're all very keen to bag this record, and a sub-40-day time to boot, so we're going back for some more!"   
Charles Caudrelier, an extraordinary track record   
1 Solitaire du Figaro (2004) 
3 Transat Jacques Vabre (2009, 2013, 2021) 
2 Volvo Ocean Race (2011-2012 // 2017 – 2018) 
1 Route du Rhum (2022) 
Sailor of the Year 2018         
The numbers behind a victory               
- Start on 9 November at 13:15 UTC 
- Finish on 16 November at 05h 02 min 25 sec (local time)
- 09h 02 min 25 sec (UTC)  Record course time, 19 hours, 47 minutes and 25 seconds   
- Improvement on the previous record: 18 hours 34 minutes 22 seconds 
- Distance covered along the great circle route: 3,543.6 miles at 21.6 knots of boat speed   
- Distance covered over the ground: 4,399.6 miles at 26.9 knots of boat speed