In-depth preparations for Charles Caudrelier
In less than five days, on Sunday 6 November, Charles Caudrelier will take the start of the legendary Route du Rhum. Despite a career in offshore racing spanning 20 years, which has been as diverse as it has varied, coloured by some prestigious victories, whether it be in singlehanded or crewed format, in monohull or in multihull, the native of Beg-Meil in Brittany will be participating in his very first transatlantic race between Saint Malo and Pointe-à-Pitre. As such, he will be a rookie in the very closed circle of maxi-trimaran skippers flying Ultims! For this major meet, which he describes as a lifelong dream, nothing has been left to chance. In addition to the fine-tuning of the 32-metre giant fitted out by Ariane de Rothschild and the crucial solo sailing passages offshore, which have punctuated his season, Charles has surrounded himself with experts to hone his preparation. These include a physical and mental coach, a sleep specialist… as well as a top-level athlete with a rather special profile. Arnaud Jerald, a prodigy in the domain of freediving, a reigning recordholder and a World Champion in the discipline several times over, is supporting the sailor from Gitana Team in his quest for the holy grail.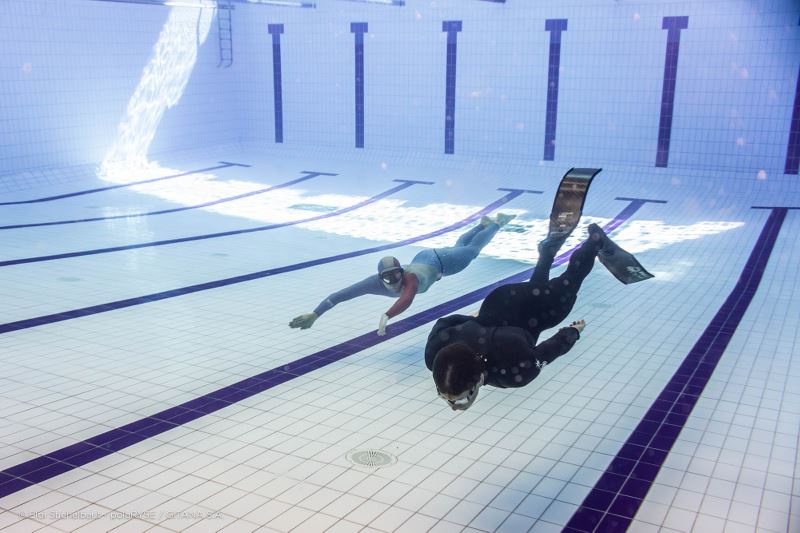 A unique approach to sports preparation 
Offshore of Beg-Meil, the Glénan archipelago is one of Charles Caudrelier's favourite playgrounds. Though it is on the water that he excels on the racetrack, it is underwater and in freediving that he seeks escapism. His passion for this lesser-known discipline has given him the chance to meet up with Arnaud Jerald, a young world champion freediver, who is constantly surprising his fellow athletes and setting new records during his attempts: -120 metres with bi-fins last August(!) plus, more recently, -123 metres with a monofin during the world championships a few weeks ago in Turkey.   
More than a simple encounter it has been a meeting of minds and an exchanging of experience between top-level athletes, with the collaboration between Charles Caudrelier and Arnaud Jerald playing an integral part of the sailor's preparation for the Route du Rhum. The objective is to offer support to boost performance, as well as provide physical and mental coaching over the long term.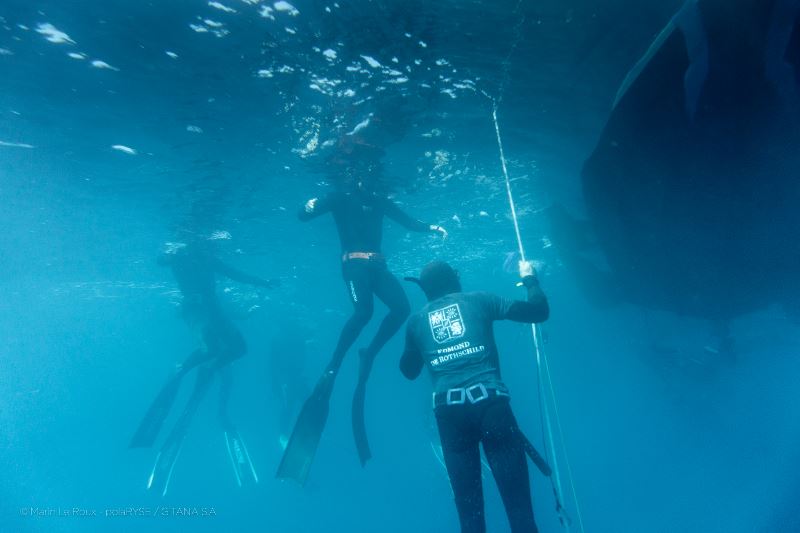 Tailored coaching 
Armed with his experience and thanks to the techniques he's managed to develop and acquire though his discipline, Arnaud has been giving Charles valuable assistance with improving his physical (breathing and accelerating recovery during and after exertion) and mental capabilities (stress and sleep management…). During the various training sessions shared by the two athletes this year between Nice and Lorient, the freediver turned coach has introduced a protocol so that the skipper of the Maxi Edmond de Rothschild can utilise what he has learned in the race. With these now automatic reflexes, Charles Caudrelier will be able to envision himself in a positive sphere once he's alone on the racetrack for the major meeting of the 2022 season: the Route du Rhum – Destination Guadeloupe!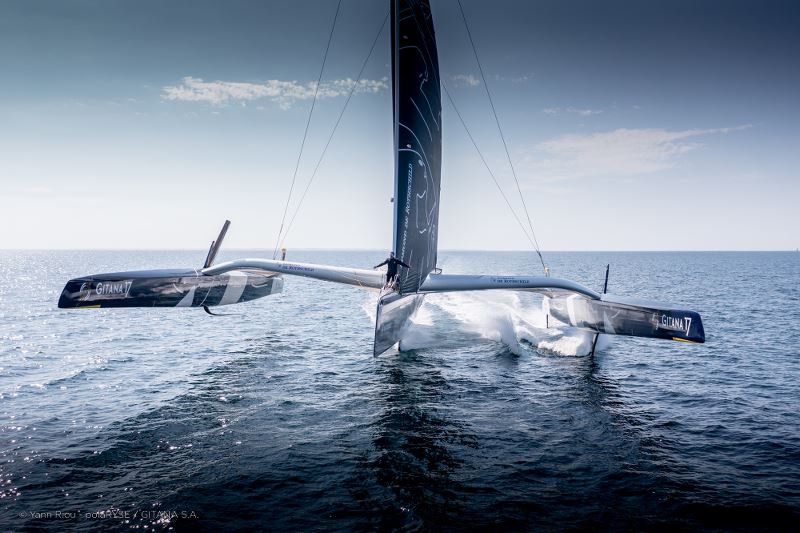 Charles Caudrelier, skipper of the Maxi Edmond de Rothschild: "I'm a big fan of freediving. As such, I admit that initially I was especially delighted to be able to meet a champion like Arnaud. Very quickly though, during our first discussions, I understood that there was going to be lot more to it. I've learned a great deal alongside him this year. Indeed, though the primary quality of a freediver is naturally their breathing, they also have to demonstrate a perfect aptitude to relax whilst exerting themselves in order to perform well. We've worked a great deal on that, and I'm convinced that these lessons will be priceless in the Atlantic sprint that awaits me in the next few days. The race promises to be full-on physically, but it will also be my ability to rest no matter what I have to face and to handle the pressure, which will doubtless make all the difference at the finish!"        
Arnaud Jerald // Born on 27 February 1996 in Marseille   
o World Champion -123m with a monofin 
o New World Record holder -120m CWTB 
o World record -117m CWTB 
o World record 2021 -116m then -117 CWTB 
o World record 2020 -112m CWTB 
o World record 2019 -108m CWTB 
o Silver medal at the World Championships 2018 CWTB 
o Bronze medal at the World Championships aux 2019 CWT 
o Gold medal at the World Championships 2019 CWTB 
o Gold medal at the French Championships 2017 CWTB 
o Bronze medal at the European Championships 2017 CWTB 
o Silver medal in the Nice Abyss Contest 2019 CWT 
o Silver medal in the Nice Abyss Contest 2017 CWT 
o 7 x national records CWTB (-83m, -92m, -102m, -108m, -112m, -116m, -117m)