Slipping along towards the latitudes of Cape Finisterre
Since setting sail from Concarneau yesterday, Friday 1 July at 11:00 UTC, the Finistère Atlantique Challenge Action Enfance fleet has had a varied first day at sea. Though the first few miles had to be negotiated in light airs, conditions which are always tricky and dreaded by sailors, the large trimarans were able to quickly accelerate away, gaining ground to the west where the four competing crews could hunt down steadier winds at the tail end of a front. Getting off to a brilliant start in the bay of Concarneau and following an initial winning option down the inside track at Glénan, the Maxi Edmond de Rothschild led the fleet offshore. After 24 hours at sea, Charles Caudrelier's men have managed to hold onto their lead, but behind them the hunt is on, with the fleet making a high average speed of 30 knots as it makes towards the north-west tip of Spain. From there, they'll launch onto another round in what promises to be much more boisterous wind and sea conditions.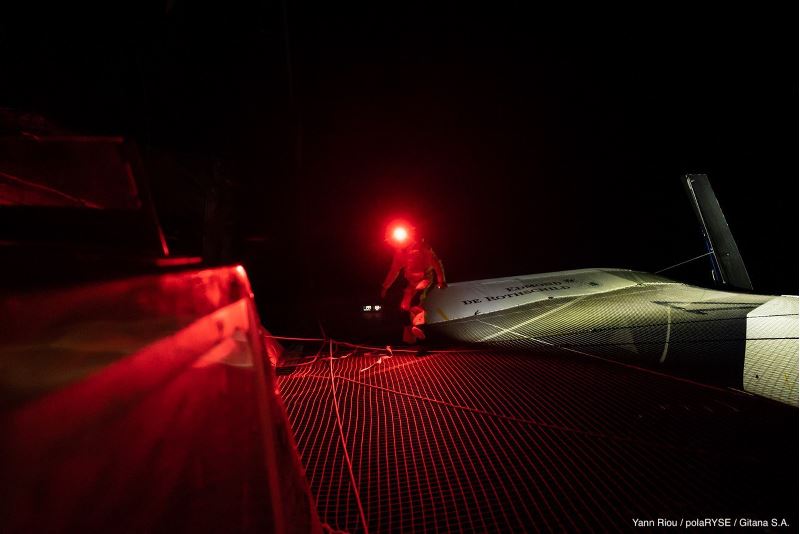 A front rolling through
"Conditions during yesterday's start were mild and we played the game well, on a beat in the breeze of the bay of Port-la-Forêt. The course at the start went very smoothly as we came out on top and that meant we were the first to set a course to the west, whilst still on a beat, to hunt down a front and stronger winds overnight. Over this section, being at the front of the fleet was an advantage, because we latched onto the breeze before our rivals. We were able to create a bit of separation in relation to our pursuers, which is always nice! We got through the front at around 12:00-01:00 UTC this morning and since then we've been on starboard tack in the drizzle on a SW'ly heading. The atmosphere is reminiscent of a drag race with the crew of Banque Populaire, which is quick in these conditions, and that's been nice and motivating," enthused Erwan Isräel early this morning.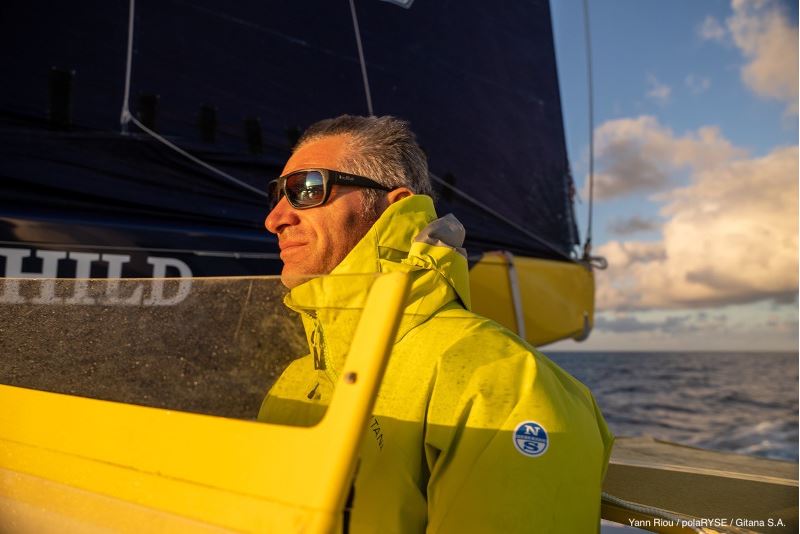 A long downwind sprint towards the Canaries
This morning, the gennaker – the largest headsail – adorned with the iconic mermaid penned by artist Cleon Peterson, was out on the deck of the Maxi Edmond de Rothschild. It's a change of sail wardrobe, which is synonymous with slipping along southwards at high speed. "We've linked onto the long downwind sprint towards Madeira and the Canaries, our next course marks. However, it's not a straight-line course and we'll doubtless have to put in a gybe within the next few hours to close on Portugal, where the winds will be stronger", explained Erwan Israël.
Indeed, shortly after 13:00 UTC this Saturday, both Charles Caudrelier and Armel le Cléac'h's crew had already gybed to begin pointing their giants' bows towards the Iberian coast.
"We're enjoying the champagne sailing at the moment, with little breeze and flat seas for now. We're going fast and we're sizing up the competition, which isn't very far away so we can watch what they're up to. The seas are set to get heavier over the coming hours and that will make things interesting! The upcoming conditions won't be massive, but it will be boisterous, so we'll learn a great deal about where our rivals are at competitively… One thing for sure is that it's going to be quick, with regular bursts of speed at 40 knots and more. We've got into the swing of our watch system aboard, we're focused and we're checking the boat over thoroughly to ensure that all's well. We're readying ourselves to spend time at the helm, as we're on a point of sail where that's necessary, the helmsman performing better than the autopilot," admitted Charles Caudrelier this afternoon.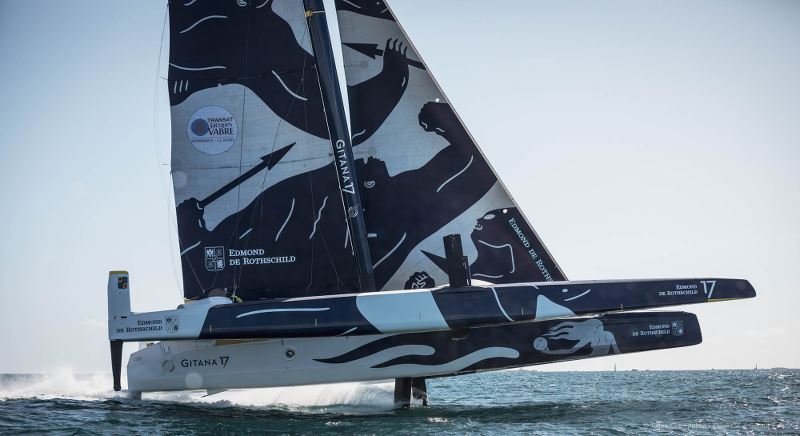 The Finistère Atlantique Challenge Action Enfance
3,163-mile course across the North Atlantic
Concarneau, the Glénan archipelago, Madeira, Lanzarote (Canaries), Santa Maria (Azores), Concarneau (Brittany)
Crew on the Maxi Edmond de Rothschild
Charles Caudrelier, skipper
Franck Cammas, helm, navigator
Morgan Lagravière, helm, trimmer
David Boileau, trimmer, bowman
Erwan Israël, helm, trimmer
Yann Riou, media crew, helm
The entries
Maxi Edmond de Rothschild
Banque Populaire XI
Sodebo Ultim 3
Actual Leader