Back to the sea!
The doors of the Gitana team base opened this Tuesday morning to let the Maxi Edmond de Rothschild get back to its favorite playground. On dry land since late February after the Jules Verne Trophy attempts, the 32-meter giant only spent three months in hibernation. A quick but efficient winter refit during which the team was able to do all the necessary checks, a normal process after having sailed more than 30 000 miles last year (including the second Jules Verne Trophy attempt last January), and to keep optimising the boat. Before its return to competition in August during the Rolex Fastnet, the duo Cammas Caudrelier will train offshore of Lorient and in the near Atlantic. Double-handed training sessions for the Transat Jacques Vabre but also crewed as the team will give another go at the ules Verne Trophy at the end of the year.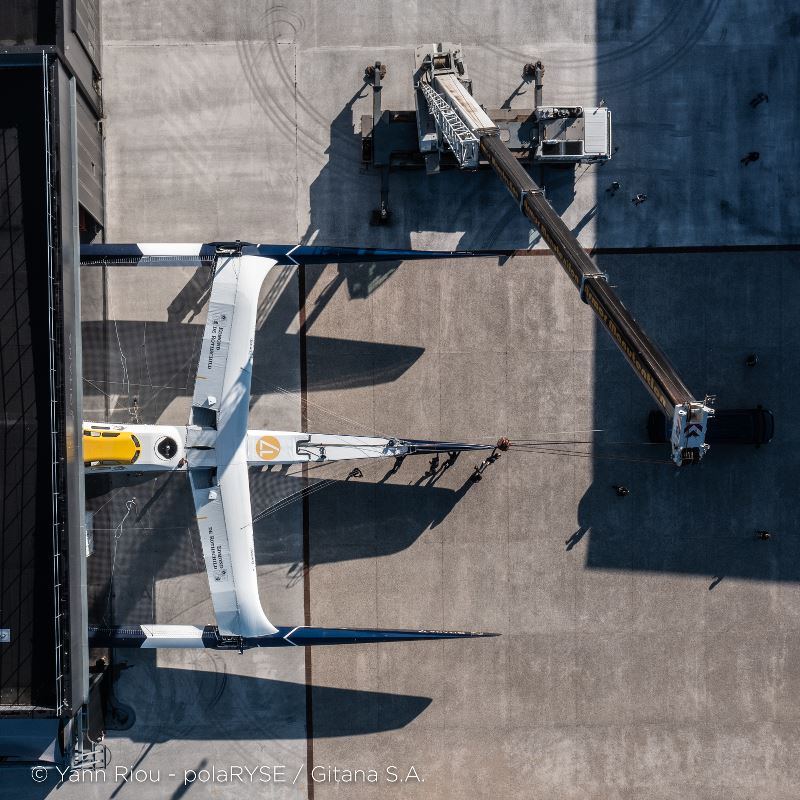 The Maxi Edmond de Rotshchild leaves its base under the watchful eye of Yann Riou and his drone.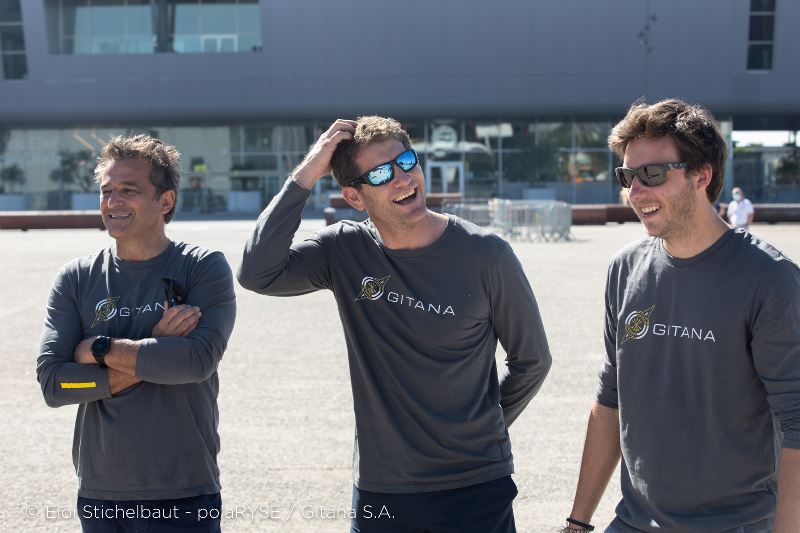 Relaxation and good mood! In the center, Charles Caudrelier, one of the Maxi Edmond de Rothschild's skippers, to the left, Cyril Dardashti, Team Manager of the Gitana Team, to the right, Sébastien Sainson, head of the design office of the fire-arrow team.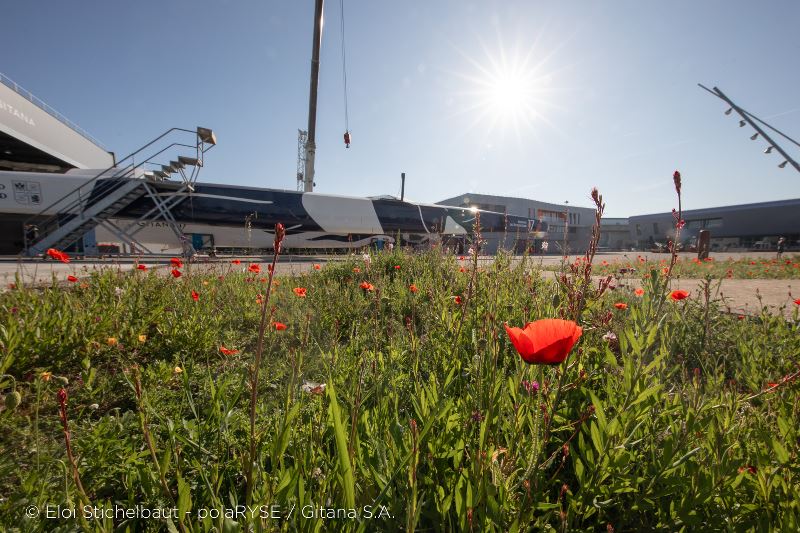 A summer feeling on the Keroman submarine base for the 2021 launch.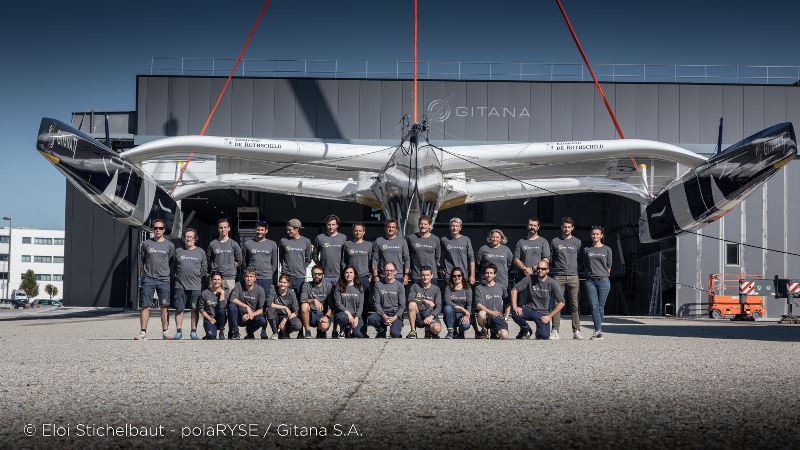 The complete Gitana Team to see the Maxi Edmond de Rothschild being launched! In the center, Cyril Dasdashti, Team Manager, to his right, Charles Caudrelier and to his left Fanck Cammas, the two skippers of the 32-meter giant.