AWAKENING THE SENSES SERIES, SMELL
It is just eleven days until the start of the 8th edition of the Vendée Globe. In Port Olona, the public is out in force, the village and the pontoons are always full and the pressure mounts a little more each day for the twenty-nine solo sailors, who will set sail on 6 November 2016. This week, Sébastien Josse has left the Vendée to hook up with his Breton way of life, at home, not far from Lorient. The skipper of Edmond de Rothschild made the most of these few days off' to finish packing his bags, take his mind off things with a few good surfing sessions and quietly prepare himself with family. Tomorrow, Thursday 27 October, the sailor will be in Paris for a series of media appointments before he heads back to Les Sables d'Olonne at the tail end of the week.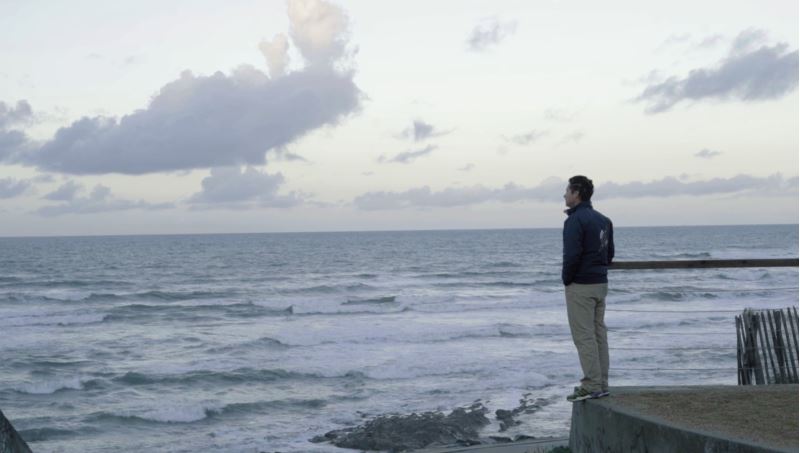 #4 SMELL
Today, we're continuing our series with the fourth and penultimate chapter in our immersion into Sébastien Josse's five senses with the focus on smell, which appears to be the least used of all of them according to the skipper of Gitana.
A SEA OF CONTRASTS
This is surely the least used of the senses, given how little odour there is at sea… "In reality, the very fact that there is little to smell means that the slightest little odour is accentuated," the skipper admits. "As soon as you approach a coastline, you can smell it. If it rains, you can smell wet grass. Once, some 20 miles offshore of New York, we could smell the city. A fishing boat or a cargo ship is the same. You can't actually see it but if the wind carries the odour, you know it's there. On a round the world, another magical element of rounding Cape Horn is coming close to land again after more than a month and a half at sea and you rediscover these odours that really add to the power of that moment."
ODOUR WITH EVERY PASSING HOUR!
"In fact, your own odour is something you're the last to smell. At sea, I pay attention. I prefer to undress before manoeuvring so as to keep every possible item of clothing fit for purpose for as long as possible as there is a limited stock. When, I go up on deck, I put on my foulies, directly onto my skin even, and I get changed when it's over. That's the aim anyway, as I don't necessarily always have the time for that!" Indeed, everything is accounted for aboard. The waste, limited as much as possible, is all stowed up forward in a watertight compartment. You can't smell a thing. The smell of food is important too. "At sea, if it's overly pronounced, that can become troublesome and even make you ill, whilst you wouldn't even notice it on land. When I prepare the supplies, that's something I think about because ultimately in our journey, everything has its role in the overall balance."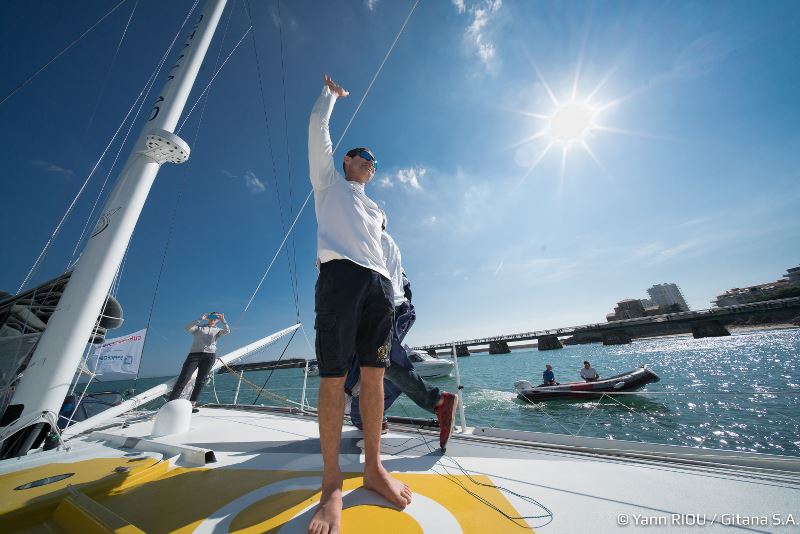 RECONNECTING WITH THE FRAGRANCES
Being deprived of something for several weeks gives it a special flavour. At the finish of the Vendée Globe, when you've completed tens of thousands of kilometres, alone, you dig deep to finish it and you can't put a price on rediscovering land. "When you make landfall in Les Sables d'Olonne, you smell the land, then the boats that come out to meet you and, then, little by little you rediscover all the familiar odours and you realise the extent to which aromas are tied in with our lives, our memories and our nearest and dearest."